Browsing to the SQL Editor
In the Toolbar, simply select SQL Lab and, in the drop-down menu, select SQL Editor.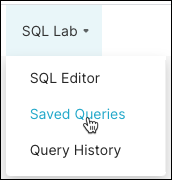 ---
Schema Navigator
Browse to and select different schema within the datasource, provided that Expose in SQL Lab is enabled in the database.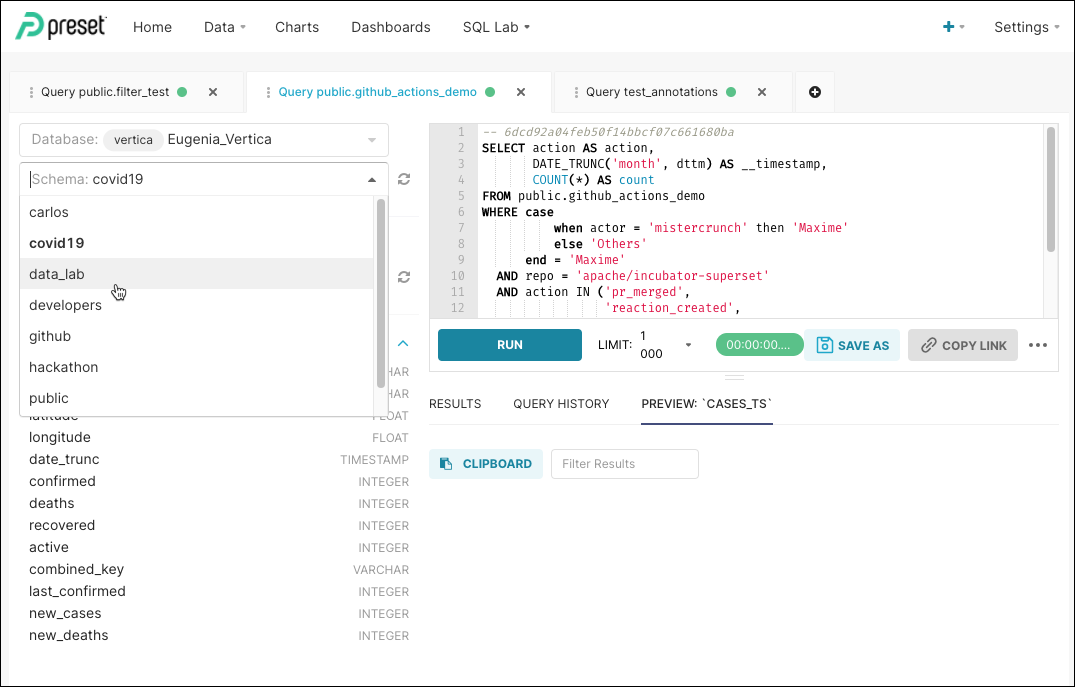 ---
Multi-tab Queries
Multiple tabs for each query enable you to easily switch between different queries within one interface.

---
SQL Editor Panel
The SQL Editor panel allows different data source semantics / comments and runs one query at a time.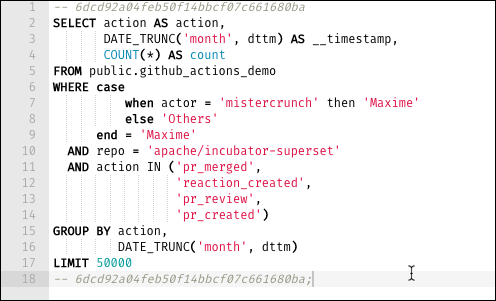 ---
SQL Manager Bar
Enables you to manage your query work with common tools, such as run, save, share, and an auto-completion toggle. The Parameters button enables you to use the Jinja templating syntax to assign a set of parameters as JSON.

---
Results Tab
View the results of your queries here. Tools include:
Explore: Open the table view chart with the run query.
CSV: Save data in a CSV file.
Clipboard: Copy data to your systen's clipboard.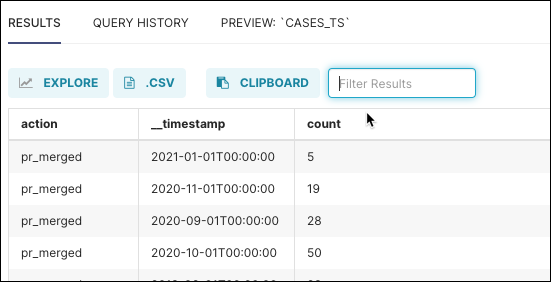 Considerations when Running Queries
Some items to keep in mind when running queries in the SQL Editor:
Even if the SQL Editor has several queries, only one query result will be showed (the last one);
A query could timeout if it did not return values from the database (the default waiting time is 6 hours) or if the web server request timed out;
Queries limit the number of rows that are retrieved from the database. This is because:

It is an unnecessary overhead to bring in a lot of data from the database;
Limiting the number of rows prevents long-running queries in the database; and,
To avoid the accidental selection of Select * From with a table comprised of millions of rows, which could halt the database.
Create Table As (CTAS)
The CTAS button—found in the SQL Manager Bar—is used to materialize a query to a singular table in order to avoid complex joins or aggregations that can affect performance.
Access to this feature is controlled via the Edit Record tool when viewing a list of databases. Simply select the Allow CREATE TABLE AS checkbox to enable this feature. In addition, the CTAS Schema field enables you to create a new CTAS table in a specified schema.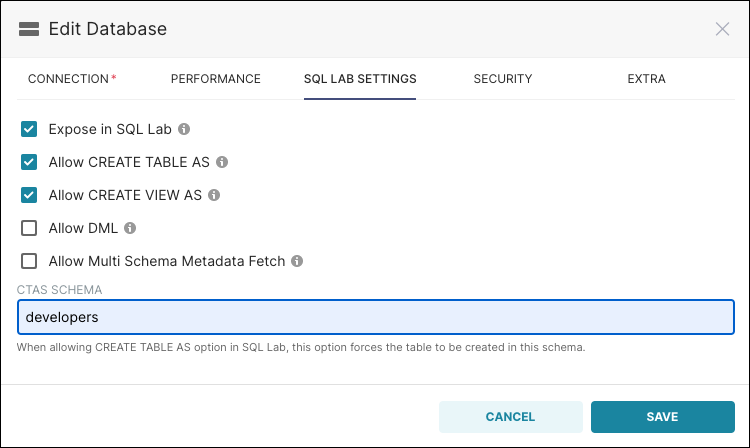 ---
Query History Tab
The Query History panel, as the name implies, shows a history of all previously run queries and conveys basic information, such as success/failure, start time, duration, progress (if still running), and so on.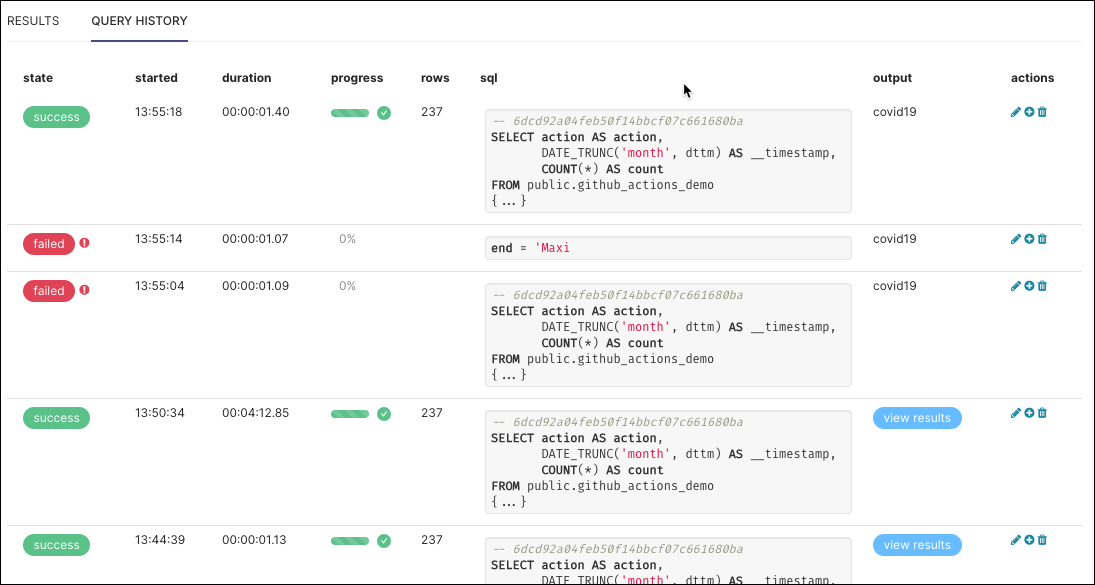 Of particular note is the actions column, which enables you to do the following:
Edit (pencil icon): Enables you to edit the query.
New Tab (plus icon): Creates a new tab featuring the query.
Trash Bin: Removes the query from the history log.
Was This Article Helpful?
---