Invite Others to Your Team
30 Jun 2023

2 Minutes to read
Invite Others to Your Team
Updated on 30 Jun 2023

2 Minutes to read
---
Share feedback
Thanks for sharing your feedback!
Overview
To make the most of Preset, invite others to your team to be able to share your charts and dashboards.
In order to access the functionality described in this article, a user needs Admin access. If a user is a non-admin, then they will be unable to access the Manage Team page.
Are you looking to join your organization's existing team?
Contact your Preset Team Admin. If you don't know who your organization's Preset Admin is,
submit a support ticket
(identity verification is required). We can reach
---
Managing a Team
From the Preset Manager, you can access your team's settings — to the right of your team's name, select Manage Team or Invite Users.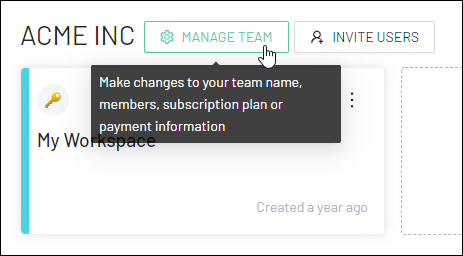 Invite a Teammate
From the Mange Team settings you can invite users by selecting Members & invites.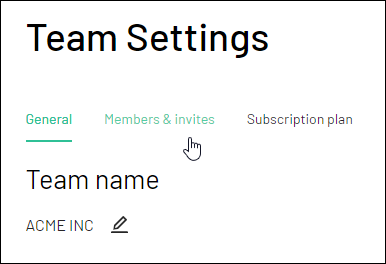 To invite a teammate, in the Invite team members panel, enter an e-mail address and assign team and workspace roles.
For more information on the specifics of these roles, please see User and Data Access Management.

An invitation e-mail with an acceptance link will be sent to the recipient.
After an invitation has been sent, it is classified as a pending invitation and will appear in the Pending Invites panel.
Re-send an Invitation
In the event that your recipient did not receive the invitation, you can always navigate to the Pending Invites panel and re-send the invite by selecting Re-send Link.

Delete a Pending Invitation
If you wish to rescind a pending invitation, you can always select the trash bin icon to delete any pending invite.

Change User Permissions
Team Level Role
When a new teammate accepts an invitation and creates an account with Preset, their name and e-mail address will be listed in the Members section.

The drop-down list under the Permission column header enables you to change the user permission to either User or Admin, as needed. All changes are saved automatically.
For more information on these roles, see User and Data Access Management.
Workspace Level Role
To change a user's role at the workspace level, first navigate to the Preset manager. From here select the three dots on the top right hand side of the workspace you want to change the user's role in and select Edit Workspace Roles
From the workspace roles interface you can change a user's role in that workspace. For more details on each of the role types please see User and Data Access Management.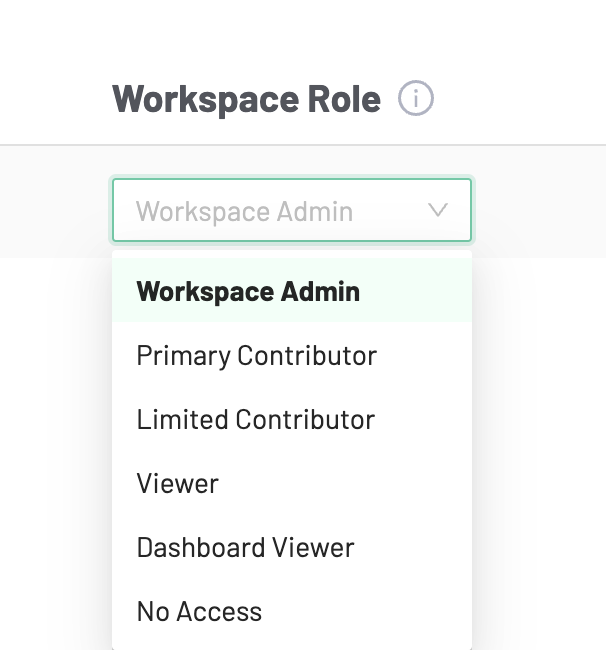 Remove a Team Member
To remove a member from a team, navigate to the member's entry row and then select the trash bin icon.

A confirmation message appears — select Yes to confirm.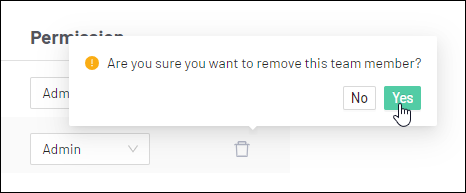 ---
Was this article helpful?
---
What's Next