Overview
If you have an archived database file (e.g., ZIP), then you can import your database directly to Preset.
Let's see how this is done.
---
Select a File
In the Toolbar, hover your cursor over the plus + icon, then Data, and then select Connect Database.

The Connect a database window appears.
At the bottom of the window, select Import database from file.
Navigate and select a ZIP file on a local or network location.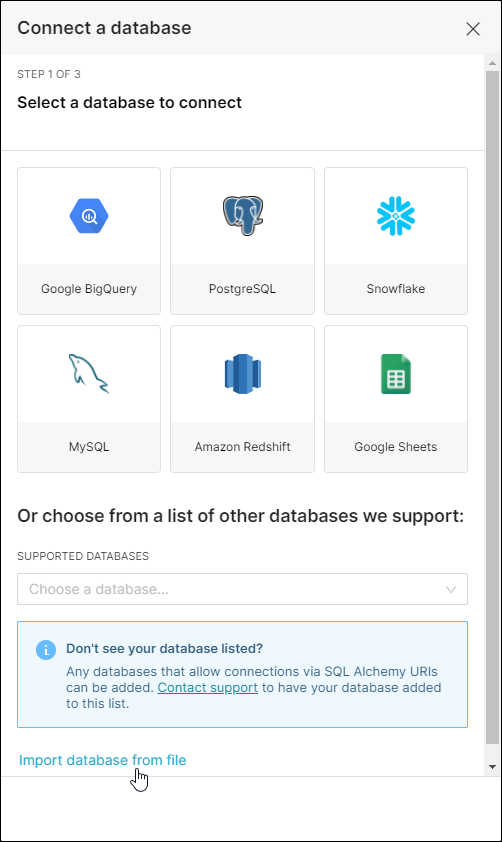 ---
Enter Password
In the Password field, enter a password for the uploaded database and then select Connect.
Note: Security Panel Settings
If your database requires completion of the Secure Extra (e.g., Google BigQuery) and/or Root Certificate (e.g., Apache Druid) fields in the Advanced → Security panel configuration, then these need to be added after the import is complete.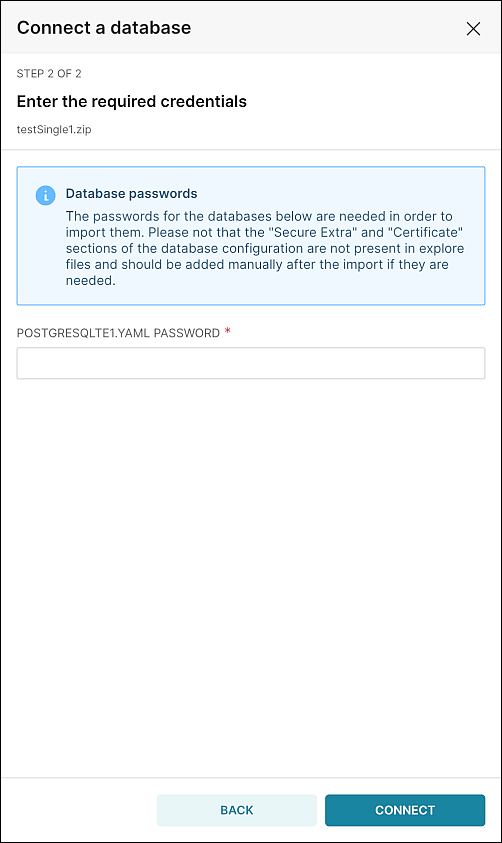 Overwrite Warning
If you are importing a file for a database that already exists, you will be prompted to confirm the process by entering the word overwrite before selecting Connect.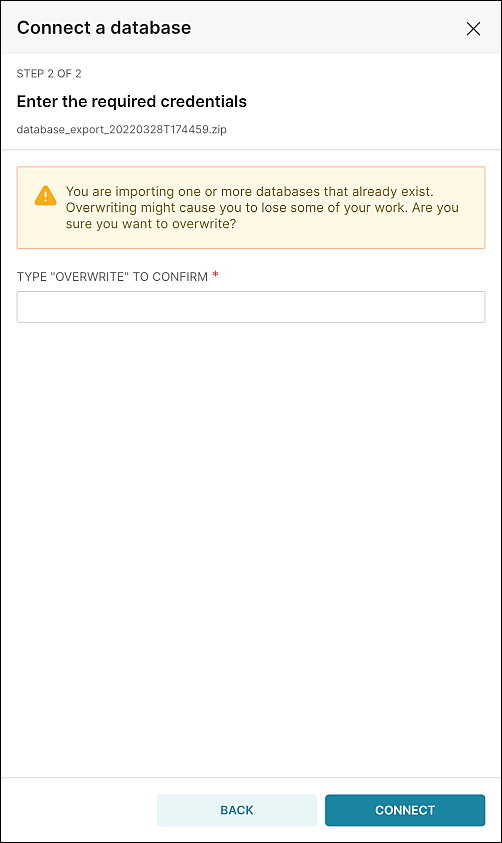 ---
Was this article helpful?
---
What's Next