Overview
It's our pleasure to welcome you on your journey with Preset!
In this article we will discuss some of your first steps with Preset, including accepting an invitation e-mail and creating logon credentials. We will also have a look at the first screen you will see after logging on: the Preset Manager.
From here, we recommend that you explore Teams and Workspaces before diving in to the Step-by-step Connection Guide.
---
Join the Team
Your first exposure to Preset will likely be via an invitation e-mail, such as the one below.
Simply select Accept Invite to get started!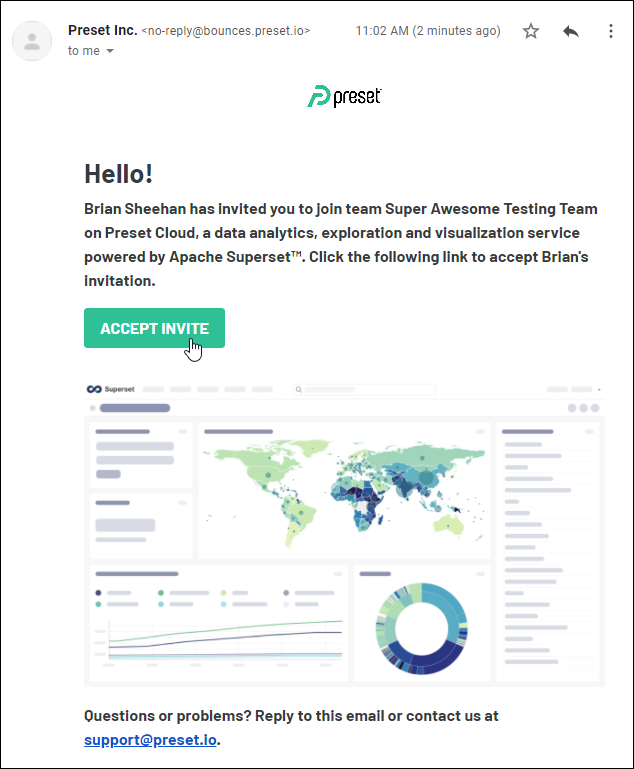 After accepting the invitation, you'll be directed to Preset via your default browser and will be prompted to define your password, first & last name, agree to terms, and opt-in for future announcements.
When done, select Continue.
Alternatively, select Sign up with Google to sign up using your Google credentials.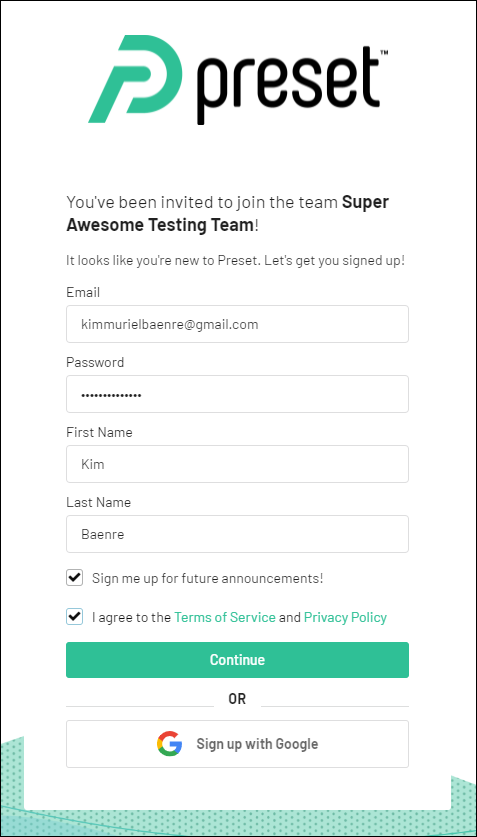 ---
Preset Manager
After logging on to Preset, you will arrive at the Preset Manager. This environment is used to:
Teams: If you're an Admin, you can manage your team and invite new members.
Workspaces: Create instances of Superset, which we call workspaces.
Your screen should look similar to the following: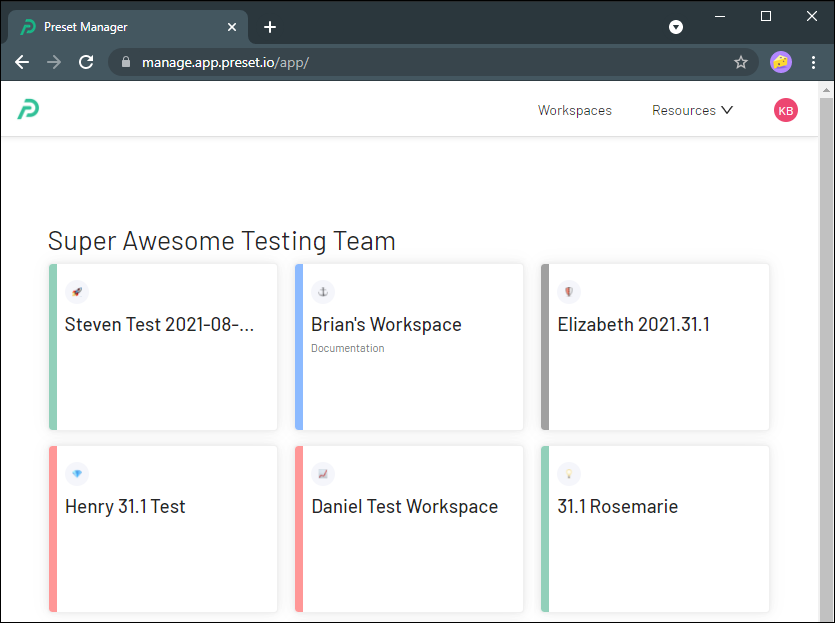 ---
Need Help?
At any time, you can access resources that can assist you on your new Preset journey.
Simply select Resources to browse to our blog, documentation, or contact us.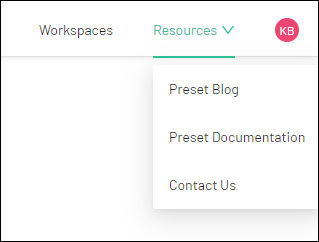 ---
User Menu
The User Menu, accessible by selecting your profile initials icon, includes the following options:
View name and e-mail address of currently logged in user.
Manage User Settings: Change your display name and/or generate an API key.
Sign Out: Log off from the Preset platform.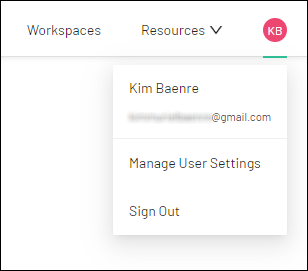 ---
Was this article helpful?
---
What's Next