Dashboards: Finding and Favoriting
---
Finding and Favoriting Dashboards
When you select the Dashboards tab along the top bar, you can see all of the dashboards that are available for you to explore.
Searching for Dashboards
You can search and apply filters to find the dashboards you're looking for. You can search by Owner, Created By, Status, Favorite, Certified, and any specific search terms.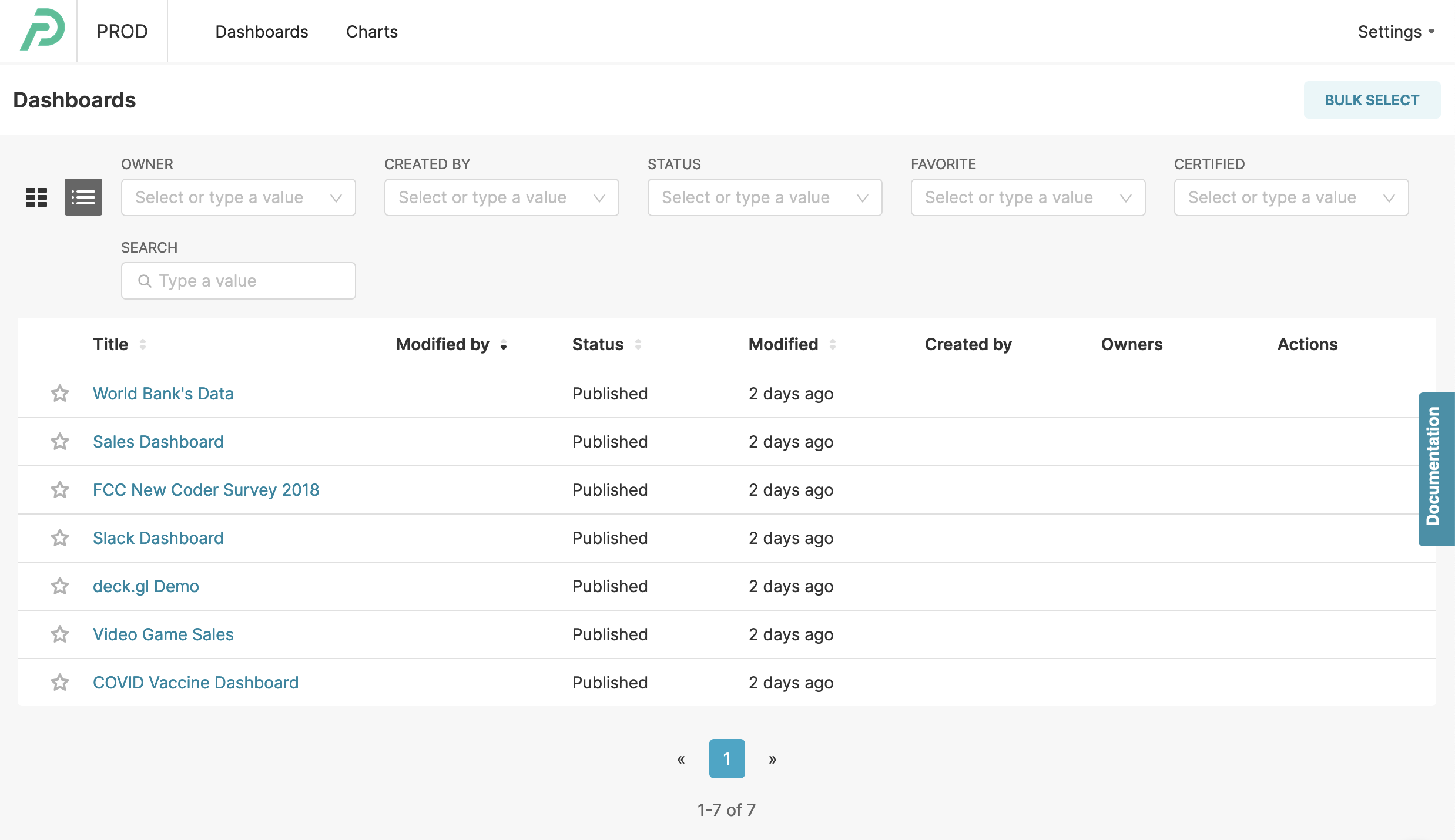 Search Fields:
Owner: The user(s) that own the dashboard
Created By: The original creator of a dashboard
Status: The dashboard's status, "Draft" or "Published"
Favorite: Search your favorited dashboards, "Yes" or "No"
Certified: Search only certified dashboards, "Yes" or "No"
Tile View
You can browse all available dashboards more easily by switching to the tile view.
To switch to this tile view, select the six tile icon, highlighted below:

Favoriting Dashboards
Once you find a dashboard you want to reference again, favorite it by clicking the star icon next to the name of the dashboard. This adds the dashboard to your favorites so that you can now filter by favorites to find it more easily.
Certified Dashboards and Charts
The dashboard creators at your organization may have certified specific dashboards and charts as the official versions to be referenced. These certified dashboards can be identified by the blue sunburst with a white check mark. From the Dashboards tabs, you can filter dashboards and charts by certification status by setting the search field Certified to "Yes".

---
Related Articles
---
Was this article helpful?
---
What's Next