Dashboard Filtering & Drilling
14 Jul 2023

1 Minute to read
Dashboard Filtering & Drilling
Updated on 14 Jul 2023

1 Minute to read
---
Share feedback
Thanks for sharing your feedback!
Overview
Preset's Dashboard Filters offer powerful data filtering functionality coupled with an easy-to-use intuitive interface. From any dashboard, you can expand the Filters sidebar to quickly apply a variety of filters across-the-board to all charts within a dashboard.
"Value" filter types enable you to specify any value for any column within the dataset, allowing considerable leeway in terms of offering a variety of filters. "Numerical range" filters offer an easy way to define a numeric value range, such as pricing data or year ranges. Additionally, Preset offers a number of time-based filters (Time Range, Time Column, and Time Grain) that enable you to filter all charts based on your dataset's time column.
Both basic & advanced configuration settings empower you to take your filters to the next level in terms of filtration options and usability.
For the instructions below we will reference the Video Game Sales dashboard, which is a sample dashboard that is accessible to all new Preset accounts.
---
Navigate to Dashboard Filters
From the Home Page, select Dashboards in the top Toolbar. A list of all available dashboards appears.

Launch any dashboard by selecting its name under the Title column header.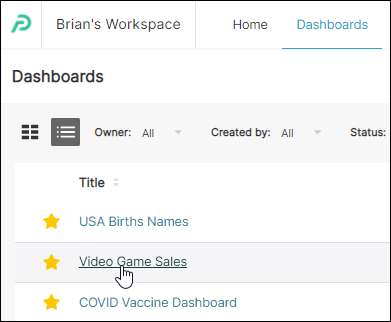 On the far left side of the screen, select the right-arrow Expand icon.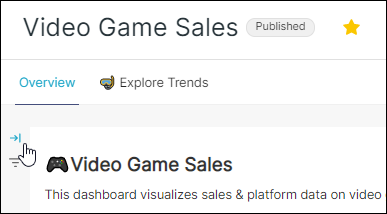 This will toggle the Dashboard Filter sidebar.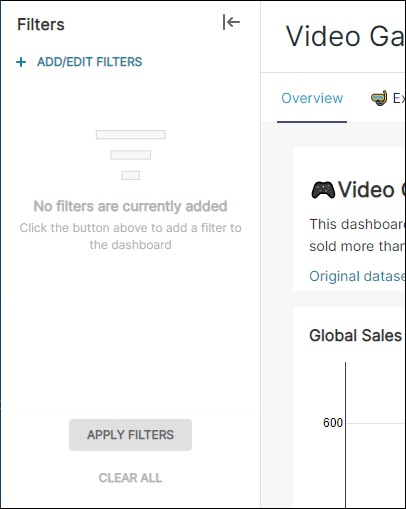 To retract the sidebar, select the left-arrow icon.
---
Access the Filter Configuration
All set? Great. Let's start the process of configuring a new filter by selecting Add/Edit Filters.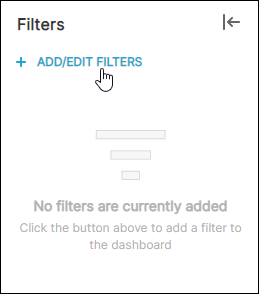 The Add and edit filters window appears.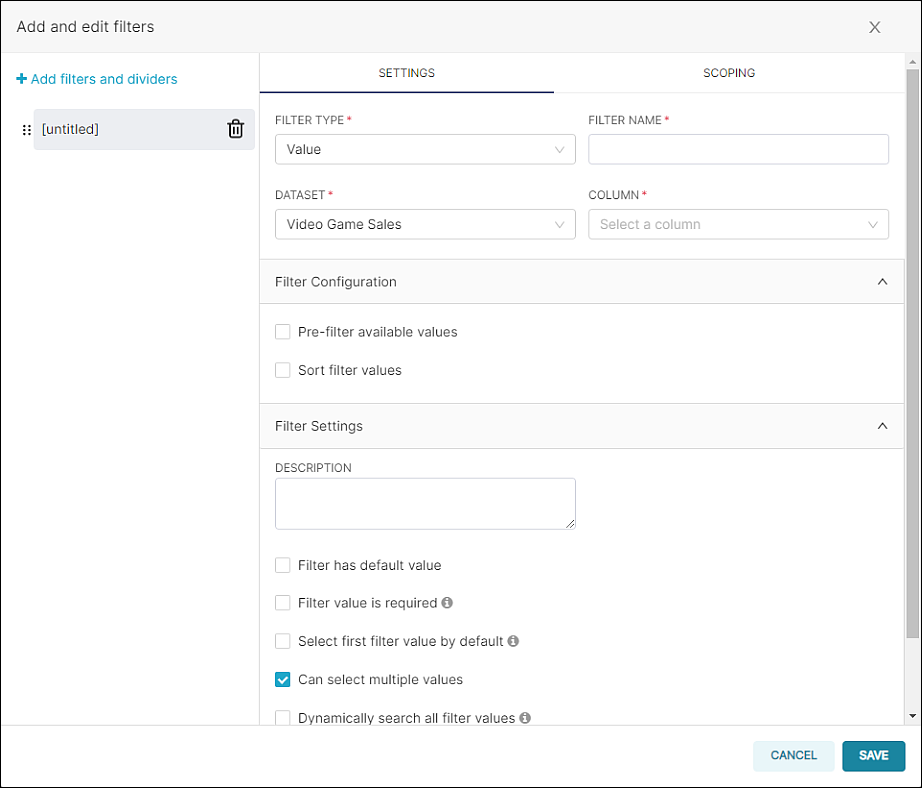 Filter Box (Deprecated)
If you are migrating from Apache Superset you may be familiar with the Filter Box, this is a deprecated method of filtering which has been replaced by the filter bar. If you're looking for an alternative to the filter box you can utilize a mix of the
filterbar
,
cross filtering
and
filter scoping
for a well rounded filtering experience.
---
Related Topics
Filter Types
Parent-child Filter
Pre-filter Data
Sort Filter Values
Single Value Range
Filter Tooltip
Managing Values
Scoping a Filter
Cross-filtering
Managing Filters
---
Was this article helpful?
---
What's Next